---



learn Ancient Greek / Biblical Greek / Classical Greek CD-ROM, Ancient Greek /Biblical Greek / Classical language, Ancient Greek / Biblical Greek / Classical Greek Lessons CD-ROM
Read and Understand Ancient Greek / Multimedia CD-ROM
ANCIENT GREEK LESSONS
Read and Speak Ancient Greek / Multimedia CD-ROM

---
ANCIENT GREEK ALPHABET
Click here to test Internet sound
Click the Parthenon/Cress image to hear the sound (Modern Greek pronunciation)
| | | | |
| --- | --- | --- | --- |
| Letter | Name | Word starting with small case letter | Word starting with large case letter |
| a as in art | 01 | bread, | Ares (Mars), the God of war, |
| v as in voice | 02 | book, | Bacchus (a name for Dionysus, god of war), |
| w as in wood | 03 | cat, | Gaea (mother of the Titans, worshipped as mother earth), |
| th as in that | 04 | tear, | Demosthenes (an Athenian general and a great orator), |
| e as in egg | 05 | spring | Hector (son of the king of Troy and a very brave fighter), |
| z as in zoo | 06 | belt, | (greatest god, king of mountain Olympus, father of other gods), |
| ea as in meat | 07 | sun, | Hercules (son of Zeus and the greatest hero), |
| th as in think | 08 | summer, | Theseus (Athenian king who killed Minotaur), |
| ea as in meat | 09 | horse, | Icarus (a man who escaped prison by flying using feathers fastened with wax but flew close to the sun whereby the wax melted and fell down to the Icarian sea), |
| k as in cook | 10 | dog, | Centaur (son of god Apollo that is half-man and half horse ), |
| l as in lamp | 11 | lake, | Leto (mother of Apollo, daughter of one of the Titans), |
| m as in man | 12 | apple, | Medusa (a Gorgon that was killed by Perseus, a great Greek hero), |
| n as in no | 13 | bat, | Nephele (a cloud-nymph that was the mother of Phrixus and Helle) |
| x as in taxi | 14 | wood, | Xerxes (the Persian king that defeated the Greeks at Thermopylae), |
| o as in horse | 15 | eye, | Orpheus (an extraordinary musician who went down to Hades, the kingdom of the dead, to bring back his wife Eurydice and almost succeded in doing so), |
| p as in port | 16 | child or boy, | Poseidon (god of the sea), |
| r as in room | 17 | nose, | Rhea (mother of gods Zeus and Poseidon), |
| s as in sea | 18 | shadow, | Satyr, |
| t as in tea | 19 | cheese, | Titans (The six sons of Uranus and Gaea were banished to the dark abyss of Tartarus but escaped and one of them called Cronus, or Saturn or Time, defeated his father and ruled the world until his son Zeus defeated him.), |
| ea as in meat | 20 | water, | Hydra, |
| f as in fun | 21 | I blow, | Phrixus (son of Nephele who avoided being sacrificed by riding a golden ram above the seas), |
| h as in he | 22 | hand, | Charon (a boatman that ferried the dead souls across the river Styx to Hades, the kingdom of the dead), |
| ps as in maps | 23 | scissors, | Psamathia (one of the water nymphs called Nereides), |
| o as in horse | 24 | shoulder, | Oceanus (one of the Titans), |
Notes:
(1) The small Greek letter
has two versions
and
. The first version is used at the beginning and the middle of a word. The second version
is used at the end of a word.
(2) If
or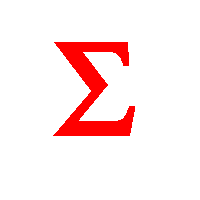 is found in front of

, then
or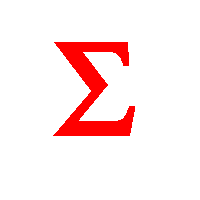 is pronounced z as in zoo. For example, the word
(= world, universe) is pronounced as if the spelling was

but is written
.
(3) Modern Greek has many duplicate sounds. As an example we note that

,
,

have the same sound. Also,

, and

have the same sound.
(4) Modern Greek Pronunciation differs substantially from the pronunciation attributed to Classical Greeks. Classical Greek pronunciations have been inferred from correlating Classical Greek text to sounds we know today and we believe have stayed the same over the years.
The sound of lambs provides an example of sound inference. In a Classical Greek comedy the sound of lambs is written as
. Specificall, Cratinus, who lived between 520-423 BC, wrote
.meaning but the idiot as if he were a sheep is walking saying beh beh. Assuming that (a) the ancient publisher of the text did not misspell the word and (b) the comedy author did not intend to make a pun, one deduces that the Classical Greek sound of
is like b in ball and the sound of
is like ai in air. Notice that the Modern Greek pronunciation for
is like v in voice and for
is like ea in meat.
For ordering go to Ordering Form
* Ordering Form

---
Revised: 1 November 2001
Copyright © 1997 Anotek, Inc.
georgeb@anotek.com
---